Thursday, November 24, 2011
Wednesday, November 02, 2011
KITTY YARN LOVE
I'm making a lovely cardigan (
Eyelet Cardigan
)out of my kettle dyed yarn. Violet naughty kitty loves it so much that she grabbed ahold and kicked the poop out of it..lol.
posted by icandyarn at 4:47 PM 0 Comments

About Me
Name: icandyarn
Location: Montana, United States
A little about myself…I enjoy spinning fiber, knitting, gardening, wine making, and of course playing xbox360 and computer games. I am married to a wonderful Northern Englishman , Andrew (KnitFingers). We have 5 cats , Saffy the albino, Basil the tuxedo, Tigerlily the tabby, Moon the siamese, and the lovely but naughty milk face, Violet. I hand-dye yarns that I sell on Etsy… icandyarn. Every once in a great while I sell my Handspun Sock Yarn.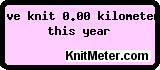 Links
Previous Posts
Archives
Subscribe to
Posts [Atom]